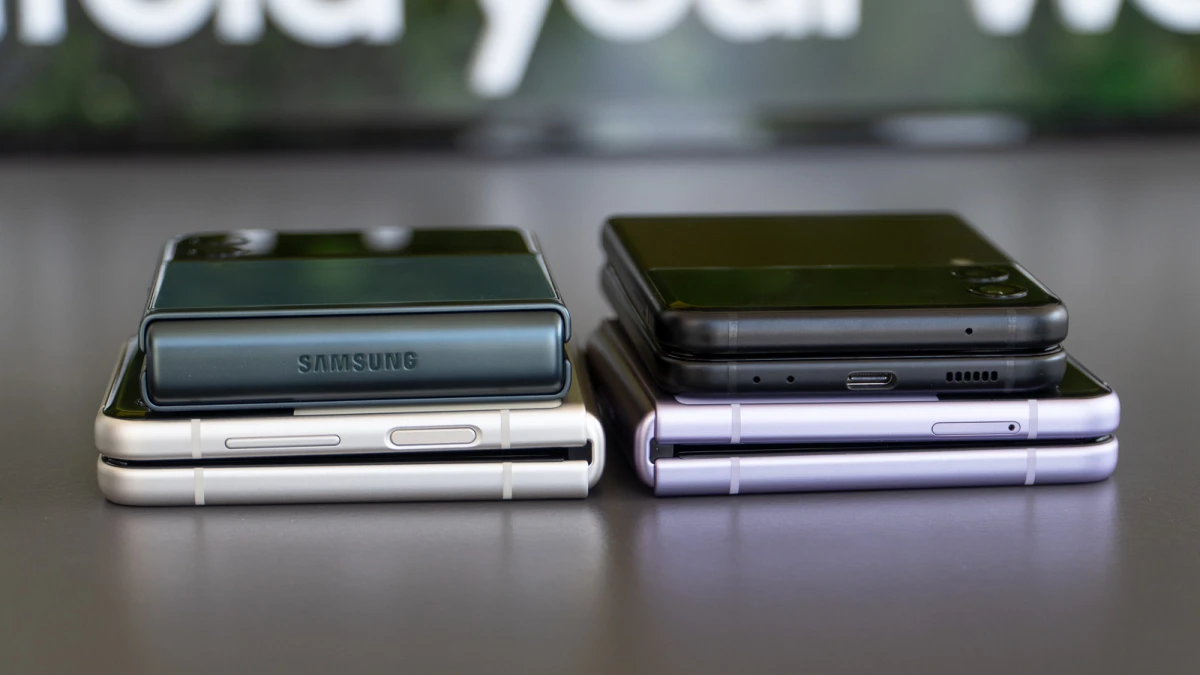 We're just a couple of months before the Galaxy Z Flip4 and Z Fold 4 get unveiled by Samsung, and it seems that the whole machine is whirring at full throttle in preparation for the release. Components for Samsung's foldables are reportedly already in mass production, while the phones themselves will likely start getting assembled in early July, and now SamMobile reports that the software for the two upcoming phones is also coming together internally.
Apparently, the first test builds for the Z Fold 4 and Z Flip 4 are already circulating around, rolling under the F936NKSU0AVF2 and F721NKSU0AVF2 build numbers. What does this tell us? Essentially, nothing new, but it sort of confirms that the two foldables are well on track for their projected August announcement and release, provided that Samsung goes for the same launch window.
Both the Z Flip 4 and the Z Fold 4 will be likely launching with One UI 4.1.1, which is based on Android 12. There shouldn't be anything new in this software update, which will merely squash a few bugs. Future Z Flip 4 and Z Fold 4 owners will probably have to wait until late autumn for the One UI 5.0 update for the phones, which will be based on Android 13.
We expect the Z Flip 4 and the Z Fold 4 to be unveiled sometime in early August. Both foldables will improve the foldable formula. The Z Fold 4 and Z Flip 4 will be powered by the Qualcomm Snapdragon 8 Gen 1 Plus, feature larger batteries, and improved cameras. There's also a round of intriguing rumors that claim this year's foldables will feature more compact hinges and offset one of the major downsides of foldable screens – their creases.
With prices reportedly starting at less than $999 for the Z Flip 4 and less than $1,799 for the Z Fold 4, Samsung's upcoming bendy troopers are shaping up to be quite the intriguing devices that would certainly help propel the global foldable adoption to further heights!